WAR / KRIEG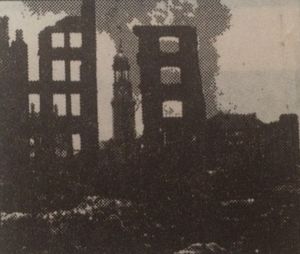 Never forgotten...
As we remember today those who participated and died during WW 1 and WW 2 ~ we must as well remember the mothers who lost their sons and partners. We MUST remember the innocent victims ~ women, children, men and all living beings who did not ~ and STILL today DO NOT have the choice to opt out of the insanities of war, always instigated by a handful of men on the quest for more power. 
"WAR" was written following the only conversation I ever had with my Father ~ documenting his in-the-field experiences as young WW2 soldier. 
For your listening experience, you can find the haunting song below this blog. "KRIEG" is the identical song, lyrics translated into German. You can find both songs here on the 'MUSIC'.  
Enjoy.
And here ~ another look at WAR.
Powerfully performed by no other than 
Buffy Sainte-Marie
https://www.youtube.com/watch?v=j6imjvgJFvM
He's five feet two and he's six feet four 
He fights with missiles and with spears 
He's all of 31 and he's only 17 
He's been a soldier for a thousand years 
He's a Catholic, a Hindu, an athiest, a Jain, 
a Buddhist and a Baptist and a Jew 
and he knows he shouldn't kill  
and he knows he always will 
kill you for me my friend and me for you 
And he's fighting for Canada,  
he's fighting for France, 
he's fighting for the USA, 
and he's fighting for the Russians  
and he's fighting for Japan,  
and he thinks we'll put an end to war this way 
And he's fighting for Democracy 
and fighting for the Reds 
He says it's for the peace of all 
He's the one who must decide  
who's to live and who's to die 
and he never sees the writing on the walls 
But without him how would Hitler have  
condemned him at Dachau 
Without him Caesar would have stood alone 
He's the one who gives his body  
as a weapon to a war 
and without him all this killing can't go on 
He's the universal soldier and he  
really is to blame 
His orders come from far away no more 
They come from him, and you, and me 
and brothers can't you see 
this is not the way we put an end to war.
#bethechange