Dedicate.
"As I vow to continue unlearn my privileged white settler behaviour and engrained ignorance ~ 
I vow to do my best to learn, understand and respect indigenous history and culture of the peoples and life giving lands I am so privileged living amongst and within. 
I vow to continue support and help fight for justice for indigenous peoples and lands in a respectful but firm manner.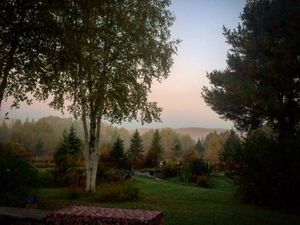 Furthermore, I am committed (via petitions, protests, phone calls, emails, writings) helping protect all natural ecosystems such as old growth forests, soils, oceans, peat bogs, lakes, rivers, groundwater, deep earth, meadows from excessive, destructive, outdated, CO2 producing industrial extraction (oil, gas, coal, forestry practice) for the common good of all living beings ~ present and future. 

I will thus stand for research and investment into green energy and subsequent jobs development, gradually but steadily moving away from earth damaging industries. 
I vow to make changes in my daily personal life, reducing my carbon foot print step-by-step for the common good and future survival of all on this planet." 

So much to do. 🌿 
Every day is #nationaldayfortruthandreconciliation 

#indigenouspeoples #indigenousculture #indigenousland #everychildmatters 
#climatecrisis #oldgrowth #oldgrowthforests #oceans #water #air #land #peat #rivers #lakes #planetsurvival
*
Patti Labelle ~ Joe Cocker ~ Billy Preston
YOU ARE SO BEAUTIFUL !
https://www.youtube.com/watch?v=dedd7_cELi4
*
Yoga with Adriene ~ Dedicate
https://www.youtube.com/watch?v=mfjo2dCuU9s
*
Namaste...
Britta