Control.
The past 24 hours, focus here in Canada revolved undeniably around 'Control'. 
~ Federal Election Leaders' debate is / was about Control over Canada's ever tensing political, social, industrial affairs.
~ BC Loggers' aggression is about Control over the last old growth forest stands, Giant Ancient Trees felled on stolen indigenous lands, senseless clearcutting of healthy, cooling ecosystems into uninhabitable, climate changing mountain top deserts.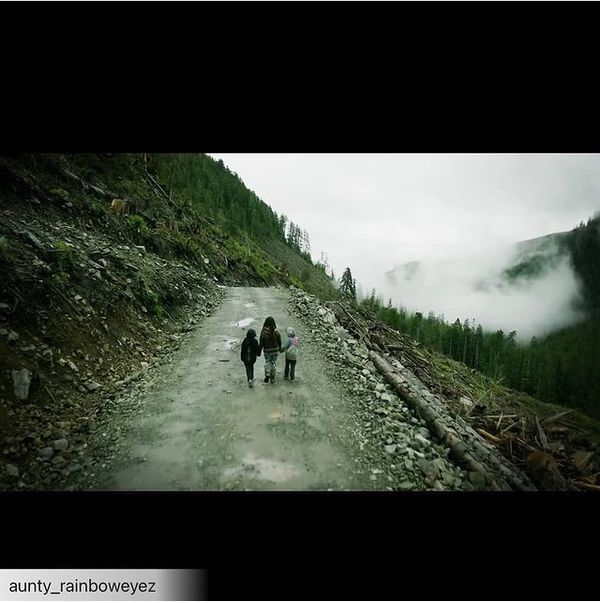 ~ BC Royal Canadian Mountain Police's brutal intimidation, aggression and arrests are about securing their valuable pension plans, thus asserting Control over peaceful demonstrators, who selflessly place the importance of defending the 1000 year old trees from demise by chainsaw, above the so-called 'law', courageously risking grave physical harm conducted by out of control law enforcement. Conflict of Interest alert! Proof of corruption is slowly, steadily and obviously coming into light, unwrapping the firm industry-politicians-rcmp self enriching connection, for everyone to see.
All this has been on the radar of many for clearly too long ~ along with unbearable rising temperatures, out-of-control wildfires, floods, tornados ~ morphing quickly into intense climate change. The uncertainty, stress and disbelieve has occupied good people's minds all summer, in addition to all-things-pandemic.
Oil, Gas, Mining, Forestry  extracting industries in Canada and politicians however strive to ignore the escalation of the obvious ~ and thus need to be reminded by courageous peaceful citizens in the Fairy Creek Old Growth ecosystem for one ~ of what's important ~ as we head into a future our children want to be part of, have deep doubts about and certainly strive to survive within. 
Politician's promises are pointless, as we have seen with John Horgan's NDP government in British Columbia. His monumental betrayal of voters makes us wonder what the point is in selecting any of the questionable so-called ' 'leaders' on Canada's political smorgasbord.
Whatever happens, whoever wins, whoever ends up 'In Control' ~ citizens must and will resort to holding 'elected' leaders to their promises. Whatever it takes. 
The 'Law' has become increasingly and undeniably WRONG. The world is quickly changing, violent police actions against citizens who stand up for what's RIGHT have backfired powerfully into the face of those resisting and opposing much needed global change in destructive human behaviour towards Earth.
This is only the beginning.
While we observe most political leaders' and industry's imminent unwillingness to do better, it has already become clear that Mother Nature has the last word.
The Earth's Environment Is In Control. Fasten your seatbelts...
Respect by the amazing Aretha Franklin
https://www.youtube.com/watch?v=EcGjZHvD5q4
 
*
Yoga with Adriene ~ Control