Pause.
For CHANGE to happen, we must pause and reflect. Gather and talk, raise awareness amongst each others and ~ most importantly, those who call themselves political leaders. The planet is burning up. Where can we make THE difference? Elections are on September 20th. Rallyes are happening everywhere in Canada on 
September 8th.
Momentum is building. It's our ONLY  chance to demand serious climate change agendas from political candidates.
Numerous cities are actively participating in raising awareness to candidates. If we believe that the economy is the #1 issue we need to address ...
THINK AGAIN.
What's your city planning? 
Start a rallye in your city ~ or join one that's already planned. You can get all the necessary tools, information and support here:
to make it happen on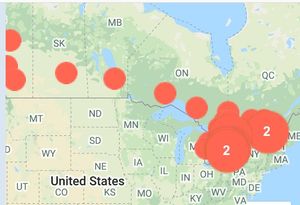 September 8th
*
Al Jarreau's BRILLIANCE ~ 'Take Five'
https://www.youtube.com/watch?v=rvoHRZP6aK0
*
Yoga with Adriene ~ Pause